Servicemember's Civil Relief Act (SCRA) Notice Updated
In case you missed it, the Servicemember's Civil Relief Act (SCRA) Notice was FINALLY updated.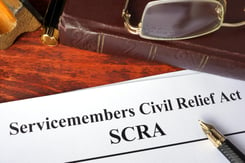 It appears that only the expiration date was changed and is now listed as 11/30/2024. You will want to ensure your vendors are aware of this form change.
It seems that, when this notice is updated, there are always some technical errors and omissions. While the form does not include the United States Space Force, it is covered by the SCRA.
Just a reminder, the Notice must be provided to all homeowners, not just servicemembers, within 45 days of becoming past due on a mortgage loan. The notification requirements apply to all mortgage loans, including conventional mortgages.
While it's not a requirement to have a written board-approved policy for SCRA, we believe it is prudent, given the current regulatory focus on servicemember protections. We have a sample SCRA policy and procedures available in the Free Lending Tools on our website to guide you. Just click the link and type SCRA in the search box to quickly locate them.
Published
2022/05/18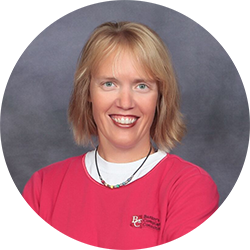 Diane joined Banker's Compliance Consulting with over 10 years of compliance experience and over 15 years of experience within the financial industry. Diane is a Certified Regulatory Compliance Manager (CRCM) and has a Bachelor's Degree in Sociology with a concentration in Criminal Justice. She is a graduate of the Schools of Banking Compliance School and has participated in various other training opportunities throughout her career. Diane understands firsthand the struggles banks face in building and maintaining successful compliance programs. Her experience and common sense approach to consumer compliance is a great asset to our clients. Diane and her husband have two kids who keep them busy. She enjoys running and other sports and is a big Bugs Bunny fan! She's a bit crazy in that she does enjoy reading some of these regulations and she's a "crazy cat lady!" Her cat tales are hilarious!